BEYOND | pavilion of innovation 2015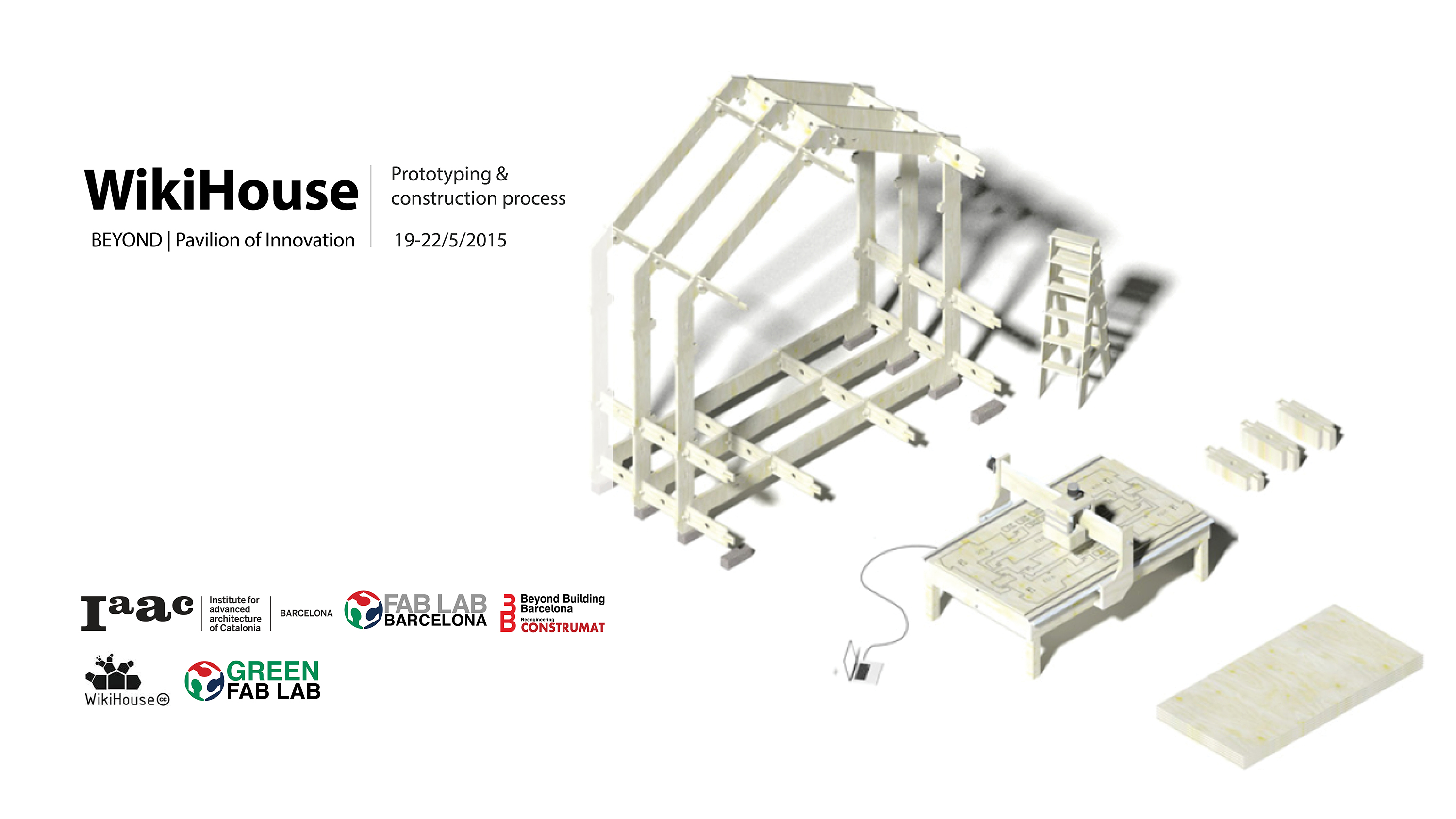 The open design concept of Wiki House allows us to customise, fabricate and assemble a full scale house with only a few people in only a few days. In collaboration with the AA school we will assemble and demonstrate the design and production process of a locally manufactured version of the Wiki House V3.3.  Conceived in the UK, adapted in New Zealand and fabricated in Barcelona.
No software is required, but if participants wish to work with their own designs we can help to install open source software.  A computer and monitor will be setup in the Wiki House.
Day 1
-All  day assembly demonstration
Day 2-4
-Design customisation and CAM tutorials from 11:00 – 13:00
Having studied Fine Arts and Design Craftsmanship, Jonathan attained a masters degree MSC in 'International Cooperation, Sustainable Emergency Architecture' in 2010. In this field he has worked on housing and development projects alongside 'Habitat for Humanity' in Costa Rica, 'UNESCO' in Cuba and with 'Basic Initiative' in Tunisia. He has worked in conjunction with 'UN Habitat' in Barcelona and holds a particular interest in appropriate technology and local manufacturing. His professional career has focused on architectural and urban development projects with Architects Offices in both England and Spain and his writing on "Geographic referencing for Technology Transfer" was published in the book "Reflections on Development and Cooperation" in 2011. He took part in the Fab Academy at the Fab Lab Barcelona in 2013. Jonathan is currently the coordinator of the Green Fab Lab at Valldaura Labs, IAAC Campus in Barcelona.
Austrian-born, half Greek young architect and maker Alex received his BSc. in Architecture from University of Innsbruck, Austria.
After studying in Vienna and Milan he is currently participating at the FabAcademy, a Rapid Prototyping program by MIT, the BioHack Academy by Waag Society and working as an Intern at FabLab Barcelona and the GreenFabLab Valldaura. His interests are reaching from digital design to physical computing, prototyping and living matters. His Undergraduate thesis received an honorable mention from the BEYOND competition and is shown elsewhere at Construmat.
NO FEES REQUIRED and REGISTRATION (until 15/5/2015)
For further information please e-mail at :
[email protected]